How To Place A Bet
The most popular thing we're asked is "how do I place a bet?" so below we have tried to answer that question with as much detail as possible. We've used football as our example.
"How do I place a bet on football?"
First Up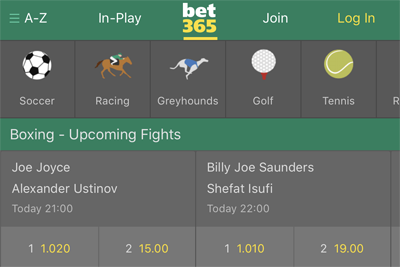 Firstly, you need to have an account with your bookmaker of choice. In this example I've used bet365. To sign up for an account, simply go to bet365.com and click 'Join'. Part of your sign up process will ask you to deposit funds in order to place bets.
What Do You Want To Back?
Once you have an account, it's time to decide what you want to bet on. For this example we're going to place a bet on a football team to win their game. We'll go for Chelsea to beat Arsenal.
Finding What You Want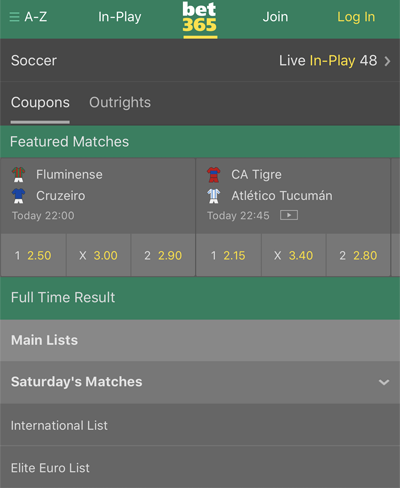 365 make it very easy to find the football menu (although they call it soccer). Once you click on and open the soccer menu, you need to find the specific division or country you want to see matches from. Under the 'Main List' options will be 'UK list' or similar choices. We're going to select 'Elite Euro List'. Once you click that it will load all upcoming games from the top European competitions. Here you can see the Chelsea v Arsenal game and match odds along side.
Selecting Your Option
There are 3 odds next to each game in the list. The first odds are for the home team, second odds are for the draw & third odds are for the away team. We think Chelsea will win so click on the first odds. This automatically adds the selection into your bet slip.
How Much Would You Like To Bet?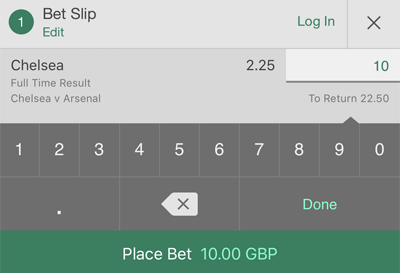 From your bet slip you can input the amount you wish to bet and see the potential returns at the same time. Once you're happy, click 'Place Bet' and you're done. Now just sit back and watch the game.
What Happens Now?
If you win, the funds are automatically credited to your betting account. One thing to remember when placing a bet is that although your deposits are instant, if you wish to withdraw your money it can often take 48-72 hours.
Any Questions?
Feel free to get in touch here if you have any questions and we'll do our best to help!